Jerlyn
Positive: Punctuality, Responsiveness, Value
Awesome job completed, design is chic and practical. Response time is quick too! Special thanks to Ashton who has been patient and responsive to our needs.
Ping Ping Sng
Engaged Fam CY as our ID through recommendation from a friend. Very professional for managing the tight reno timeline that we had and all the timely follow up on our feedbacks & concerns. Overall we are very please with the results. Thank you very much.
Steven Teo
Positive: Professionalism, Punctuality, Quality, Responsiveness, Value
I engaged Elsa for my 2nd renovation project and I was not disappointed. The journey with Elsa was long (due to COVID19) but it was well worth the wait. It was a pleasure working together with her and my new home turns out like how I had envisioned it to be. Elsa was chosen among the many contractors (at least 9) I had spoken to. Her design proposal was the best and definitely value for money. Elsa impressed me with her professionalism, design and renovation knowledge and ability to solve issues quickly. She is flexible, accommodating and honest. She does not cut corners especially on quality. After sale service was great and she was prompt to rectify little issues here and there. My wife and I did not regret choosing Elsa and we will definitely engage her again or recommend to our friends who needs renovation work.
Muharsad Sueb
Positive: Professionalism, Punctuality, Quality, Responsiveness, Value
ID Fam is very professional and the 1st to respond to my query when I put up my renovation request in a platform. He is very attentive to my request and paid very attention to detail. ID Fam is able to work within my budget and propose alternative a to the design to my work. He is very realistic in his timeline. ID Fam would explained to me of the rational of a design. Love his drawings of the measurement of my son build in wardrobe. 1st project of my house was very SATISFYING AND GREAT WORKMANSHIP. Rectification was done within a few days. 2nd project of the house is very exciting. ID Fam is very fast in providing the drawings for my house 2nd project. Again the budget is within my means. ID Fam is fast in replying to my queries and accomodating. Will come back for 3rd project!!!
Esther Hau
Positive: Professionalism, Punctuality, Quality, Responsiveness
Elsa is a great project manager. She kept a tight rein on the renovation schedule and ensure all the rectification works are completed before handing over. Elsa is proactive, and she respond to sudden changes quickly and positively. Thumbs up for her and her team.
Amos Khoo
Positive: Professionalism, Punctuality, Quality, Responsiveness, Value
Engaged L & Co Interior for office renovation and we were pleasantly surprised with the work ethics and performance of the team. Workmanship custom meeting table and shelving were exquisitely crafted. Cost flexible and helped our company worked within our budget. Efficiency despite the short notice and work period, as we were targeting the official office opening before the Lunar 7th month, L & Co managed the time constraint exceedingly well. They managed to complete the set up well before Lunar 7th Month. Extra mile went the extra mile after set-up completion and assisted with minor installations. We had a mishap with the shipment of our meeting table and had to cancel that order with another supplier. L & Co were made aware of this incident and quickly offered their service to this matter and, within a short period of time, produced an almost identical table to what we ordered. Responsive, L & Co Interior has always responded to our queries very quickly. It felt as though they were almost always there. Highly recommended to business entities and/or individuals looking for refurbishments and renovations. Best partner we have ever worked with and maintained good relationship ever since. Thank you for the service excellence!
Tracy Tan
Positive: Professionalism, Quality
Good Job Ashton!!! Thanks for demolished and revamped my whole house... Super recommend if you requires an Interior designer/ any upgrade in your house as they did a remarkable piece of result.
Ng Donald
Positive: Professionalism, Punctuality, Quality, Value
Elsa and Teams Interior is up-to-date and suite us very well. Giving professional advice on what is the best option. Timing, the timing was perfect and well co-ordinator. Meeting dateline and deliver as scheduled. Quality, quality of work is done to specifications within the tight schedule. Workmanship, well plan out between different agency's. Strongly recommend to friends. Well Done!
Shirley Doray
Positive: Professionalism, Punctuality, Quality, Responsiveness, Value
We were first introduced to Elsa in 2013 when we needed to renovate our home. As an ID, Elsa has been intent on meeting our needs as well as keeping in mind our budget constraints. She was able to offer us a variety of options which gave us the opportunity to select. Her professional expertise in design ideas were ideal as we preferred a minimalist approach. If there was anything we did not quite like, Elsa got it redone! The result was a renovated home that we loved and enjoyed with many compliments from those who visited us. We have recommended her to both family and friends and the feedback is always good! Over the years, Elsa has been providing excellent after-sales care as she has continued to respond promptly to our calls when we needed things to be fixed. All her contractors are extremely polite workers who ensured job satisfaction. We just renovated my teenage son's room last month and it was amazing how Elsa was able to connect with our son and meet his needs and expectations. He is now totally happy with his 'new' room which 'Aunty Elsa' had reconfigured in consultation with him! 🙂 Today, Elsa remains a really good friend and ID whose caring, patient, sincere, honest and humble demeanour always touches the hearts of those she meets. Both Elsa and her team have been working tirelessly to earn the respect, admiration and gratitude of my family! 🙂
Shellvia Valentina
Highly Recommended! Ashton was really helpful and we were pleased with the outcome. Most of the time we're away from the country and we could always depend on him to do up our condo. Very reliable!
Johnson Ong
Positive: Professionalism, Punctuality, Responsiveness
Ashton is responsible and responsive. He is efficient and coordinates well. Renovation was done within the proposed timeline. Sincere and patient guy.
Priscilla Luan
Highly recommended!!! Experienced good & customised services with them especially with my ID Elsa!!! I am thankful that I had entrusted my reno with her professionalism and was super satisfied with the end results!!!
Dharma Sadasivan
Positive: Professionalism, Responsiveness
It has been a pleasure working with Elsa for our new home. Elsa is very accommodating, organised and responsive - everything we look for in an interior designer. She helped us problem-solve, stay on-budget, and is very detail-oriented. Her high standards have ensured that the final outcome of our renovations is a home that we are proud of. Elsa really goes above and beyond for her clients and we would recommend her without a doubt.
Phagan Toh
Positive: Professionalism, Quality, Responsiveness, Value
Highly recommend. Jazz was very helpful when we needed her advice on our renovation work. Service was great and professional as well, truly appreciate how she engages us in many discussions to understand our expectations and needs.
Sarah
I met up with Ashton & Elsa after getting to know them through a close friend. Very thankful as they worked with what we desired, and also recommended colors for the wardrobes to match the floor and personality of the occupants. After installation, both of them also came down to inspect carefully. They also gave speedy response when we had minor issues with the wardrobes (items fell inside, and not able to close). Was able to resolve the issue within minutes of contacting them! Kudos to the team! My family and I are thankful for L & Co for our beautifully done wardrobes and bed.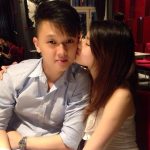 Yu Jie Teo
Highly recommended; Exceptional client services, reasonably priced and high quality. Elsa is extremely professional in all aspects from planning to completion of renovation. She understands all our needs and tailored our expectations into reality. Special mention to the service quality, during and even after renovation completion the after sales services quality continue to remain exceptional. It's rare to have such exceptional quality after sales services for an ID.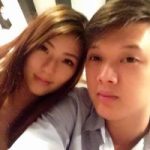 Carmen Lam
Great experience with L & Co who did up our first crib. Elsa took the time to patiently understand our needs and wants and gave us good suggestions and recommendations! We were pleased with the outcome and highly recommend their service if you're looking for someone who's reliable, dependable and responsible.
Keith Kwek
Elsa and Jazz were incredibly helpful and professional in renovating our office. They were understanding about our limited budget and went above and beyond to ensure we had what we needed. They even helped out long after the last payment was made and were always willing to lend a hand at no cost. Highly recommended!
Trina Tan
I had my kitchen done by them. They were responsible and spent time with me looking for materials. Also they managed the works answering my queries. After sales service is also very prompt. Thank you.
Yuying Wang
Positive: Professionalism, Punctuality, Quality, Responsiveness, Value
We chose L & Co through a friend's recommendation and of cause, having a rapport with Project Manager, Fam and Jazz, since the 1st meet up. They understood our tight budget and still able to meet our requirements with alternate solutions. Also, they have been patient and took our crazy ideas to heart and gave us a few nice surprises -- Bumble bee wall, custom-made coffee table, our half grey/pink wall etc. The crew that worked on this project have good skills and both L & Co as well as their crew have good After-Sales Service. They are always one call or message away, even the project has ended months ago. There were a few hiccups during the renovation, but L & Co took up and settled at their level and kept us hassle-free during the whole renovation period. Thank you Fam and Jazz on helping us to create a cozy place call home, where not just us, but also our friends and family are loving it too!! I would recommend L & Co as your renovation partner and I wish L & Co smooth sailing to success!!
Josephine Seah
Good experience with them. Especially ID Fam. He is very professional, helpful and friendly. The most impressive is his after service. He is always there for us even after the Reno period. Thanks Fam.
Yin Lin Goh
Irene has been very helpful and detailed throughout the planning and renovation. Due to our good experience, we had worked together for 2 commercial and 1 residential projects. For the residential, we plan to have a home that can grow with our families, she listened to our needs and delivered more than what we had expected. We were oversea during the renovation period (CNY some more), we had no issue in following up and hand over period as Irene had updated us every day's progress through WhatsApp, her after sales and customer service was excellent, she even went for extra miles to accommodate our need to meet at night time, to assist us in choosing home deco and set up, many more. We are happy with the qualities that they had delivered. For both commercial projects, she provided valuable advise on the renovation for food kiosks in term of materials and cost. She came to site to monitor the progress every night and make sure that they can be delivered on time for handover. With the help of Irene, she took away a lot of burdens from me while I need to handle other matters. Both projects were delivered on time and to the satisfaction of malls and us. Thank you for your great service and help!
Ivan Lee
Truly satisfied with the job done, fully utilize with the spacing we had and great design. I'm highly recommended this L & Co.
Edward Kang
Highly recommended! My experience with my ID (Ashton) has been more than excellent had nothing to worry about and carefree experience with my home Reno.
Jen Goh
Ashton has been helpful and patient while we did our place. Fast response and he is able to understand our needs. Even now more than a year has passed since our house reno, he will still help out for minor issues. Ashton is also honest and sincere. Strongly recommend him.
Chua Beng Guan
Irene was my ID and her professionalism gave me absolute piece of mind. Throughout the process of renovation, not only she followed up with work progress but also kept me updated of the progress and following plan. She was the one lead the teams of workers to deliver quality piece of work. If you need any interior designer, stop the search...Irene is my recommendation to you...
Yuphin Sukkhamfong
I would like to firstly say thank you to L & Co interior team and Elsa. For making my home into my dream home. The results were beyond my expectations. L & Co team and Elsa really put in efforts to satisfied me and my family of what we wanted, also they will recommend what's best for us. Not just in design but the materials. Which I'm very impressive with that. From the first day until today, L & Co team and Elsa never fail to keep in touch with me even though my house is already done with the renovation. Which shows that they really provide the after-care services from their heart. My family and I would like to once again thank you so much to L & Co interior team and Elsa for all the hard work that you had done for us. Every day we come home we loved it so much. Not even a single part of the house that we don't love it! Highly recommend to look for L & CO INTERIOR PTE. LTD. to turn your house into your dream home that you always wanted. Their services are superb 👍🏻
Cindy Lu
Hi, Elsa and L & Co. Me and my sisters recently had our house renovated by L & Co. We are satisfied with the services that L & Co has provided for us. We love our house so much after renovated. We felt more homely because L & Co really transform our house into what we always wanted. Even my house is all done, L & Co team still keep in touch with me to follow up and make sure everything is ok. Thank you very much for your hard work! Highly recommend to look for L & Co to make your dream home come true.
Mike Chen
Many thanks for the L & Co Interior team, in particular Fam. I engaged L & CO to carry out my renovation. We had taken extra care to select a contractor as there were a lot of black sheep in the industry and I heard a few horror stories from my friends and colleagues. Fam was not pushy and worked around our tight schedule and the result was a home that my wife and I were pleased with. In addition, their after-sales service has been fantastic as well. Instead of ignoring us after the completion of the renovation, Fam has been fast to respond to our queries and arranging for manpower to help correct any small issues that we found. I can 100% recommend L & Co Interior to whoever is looking for a reliable contractor to renovate their dream home.
Anthony Low
The staff is responsible dependable and responsive to my request. The renovation completed to my satisfaction. I will recommend to anyone wanting a reasonable priced renovation.
Lay See Kang
I have complete peace of mind during the renovation period as all the arrangement was based on my schedule and availability. They were attention to details and very thoughtful throughout the process. For example, they even handle the entire gas & WiFi installation and hence I didn't have to make any phone calls. They were very responsive in resolving the issue even after the completion after the renovation. The most important thing was the quality, finishing and overall design was very satisfactory and of good quality. Designer Elsa has always placed my needs and preference as top priority and not purely focus on trend. The proposed design was practical and resulted in a very conducive living environment. A clear demonstration of how the designer was not only professional but a very thoughtful in many ways. Sincere thanks to L & Co interior Pte Ltd & Elsa for creating such a cosy and wonderful home that I look forward to returning to after a long and tiring day at work. 🙏🙏🙏😊 感恩有你们😊🙏让我每天都有"回家的感觉真好"✨✨✨
Morgan Wee
Got my house done and made new friends with this company. So many horror stories from friends who used others. Great follow up!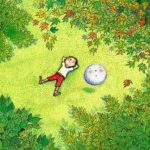 Jen G
Positive: Professionalism, Punctuality, Quality, Responsiveness
We chose L & Co for the renovation of our home based on a friend's recommendation. Irene was the designer who managed our renovation, she was very responsive and accommodating to our requests. We were too busy to check on the renovation progress so Irene was the one who took the initiative to update us. If there were any problems, she was quick to work with us to get them resolved or rectified. The best compliment I could give Irene and L & Co is that we will recommend them to our friends and will go back to them for future renovations.
V W
Positive: Professionalism, Punctuality, Responsiveness, Value
Elsa, together with a dedicated team, made sure they're able to complete the reno on time, even though it was a tight timeline during phase 2 of the COVID-19 period with shortage of manpower, which I'm extremely grateful. The work is also good quality, and Elsa has been very responsive and committed to provide good service throughout the project.
KH Yong
Hi, We recently purchased a house and needed some renovation done. A friend of ours has just has his house renovated and has positive feedback about L & Co, so we decided to engage them. Generally, the experience has been very good and the high standard of service and workmanship consistent from beginning to end. The initial engagement was personal and the quotation was comprehensive. We were well advised of our opinions in terms of price, materials and design choices, based L & Co's experience and knowledge of the market. The team of carpenters, tilers, electrician etc were also well run and disciplined, and considered all our many requests to the best of their abilities. The follow up service after all the work done and paid for was also impeccable, as L & Co was well connected to a network of various suppliers and technicians to support our needs. On top, L & Co would coordinate so that we have a more comprehensive customer experience. All in all, we can confidently recommend L & Co – we like them and think they are a solid choice to go with. Susan & Yong